We've just updated our intro help page for Full-Text RSS with two sequence diagrams showing how Full-Text RSS works with your feed reader.
If you use a feed reader, you probably subscribe to a number of web feeds you have some interest in. Your feed reader then periodically checks those feeds for new items and pulls them in for you. Some of those feeds will contain the full content of each article, allowing you to read the entire entry in your news reading application. Other feeds will contain partial content, with the expectation that you will visit the original site to read the full entry. Here's a sequence diagram showing showing what your feed reader will typically do when you subscribe to feeds from two web sites, Website 1 and Website 2: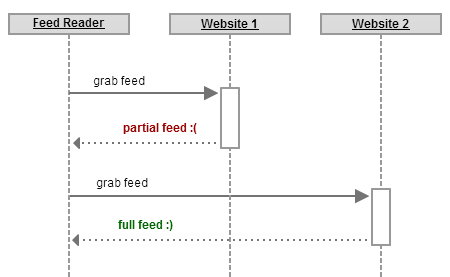 In this example, Website 1 returns a partial feed. Rather than subscribe to the feed from Website 1 directly in your feed reader, you can update it to route the request through Full-Text RSS. What happens when you subscribe to a feed in this way is shown in the sequence diagram below: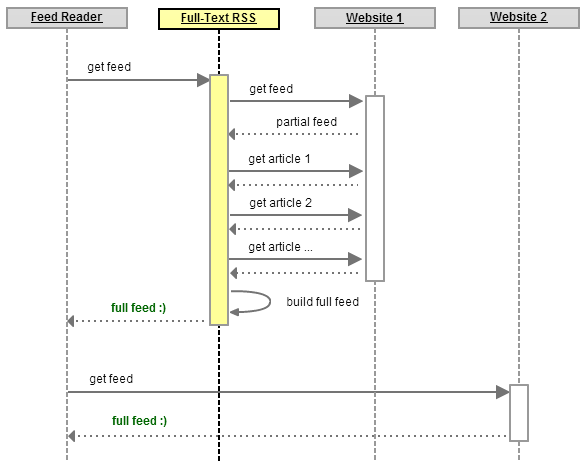 We'll have another post up soon showing you how to update partial feeds in your news reading application.