Our Push to Kindle application cleans up web articles, removing ads and improving formatting, and then turns the result into a readable e-book delivered to your Kindle device.
We often get requests to support other reading platforms, in addition to Kindle and Pocketbook, and that's something we've started improving.
We'll have more to announce soon, but for now we wanted to highlight our new Dropbox support.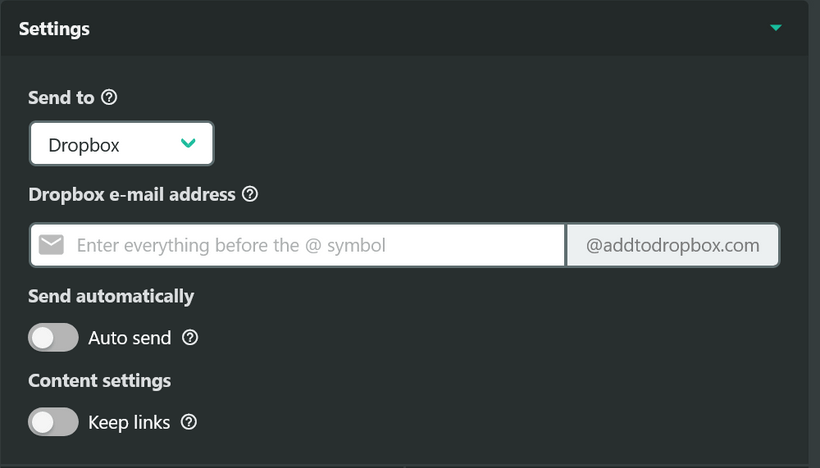 Reading web articles on the reMarkable and Kobo
While Kindle and Pocketbook offer convenient email services that allow you to send documents to your devices – Push to Kindle supports both – reMarkable and Kobo don't provide such a service.
reMarkable offers a Chrome extension called Read on reMarkable and Kobo offers Pocket integration. These solutions are both designed to allow you to read web articles on your devices. They're probably the most convenient ways to get web articles onto these devices.
Limitations
In our experience the main way in which these services differ is in how well they extract and convert web articles. Websites change all the time and sometimes you'll find the articles you want to read later on your e-reader aren't handled correctly. We spend a lot of time working to improve the way our article extractor handles the websites that interest our users. (One reason Push to Kindle has as many users as it does is because of Amazon's poor support for many websites.)
Another factor to consider is browser and mobile support. Push to Kindle is available for Chrome, Firefox, Safari and Android (and there's a new iOS app coming soon). Read on reMarkable is currently only available for Chrome. Pocket has been around for quite a while so has good browser and mobile support.
Push to Dropbox
The latest addition to Push to Kindle is the ability to send web articles we process to your Dropbox account as EPUB files. If you own an e-reader that has Dropbox integration, you should be able to open these files and read web articles the same way you read e-books on your device.
If you're a reMarkable user and want to try Push to Kindle, you should be able to access these files from your reMarkable account using reMarkable's Dropbox integration.
Kobo currently offers Dropbox integration only on the Forma, Sage, and Elipsa devices.
Getting started
The first thing to do is to find your Email-to-Dropbox address. You'll find instructions on the Dropbox site: How to use Email to Dropbox. The address ends with @addtodropbox.com.
Once you have that, follow the steps below:
Load Push to Kindle on the article you want to send to your Dropbox account. You can do this using one of our browser extensions or our Android app (iOS support coming soon). If you're not yet a user, here's a quick way to try without installing anything: Push to Kindle: Meditation In An Age Of Cataclysms
From the settings panel, choose Dropbox as your Send to destination.
Enter your Email to Dropbox address in the next field:

Hit Send
Your EPUB file will now appear inside your Dropbox Email Attachments folder.
Note: Dropbox does not allow you to change your Email-to-Dropbox folder. But you may be able to set up a system to automatically move them to a more convenient folder for your e-reader using something like IFTTT.
Android: Share EPUB
Finally, for Android users, we've introduced another change to make our processed articles more accessible to apps and services. In addition to choosing Dropbox from the Send to menu, you can now also choose Share EPUB.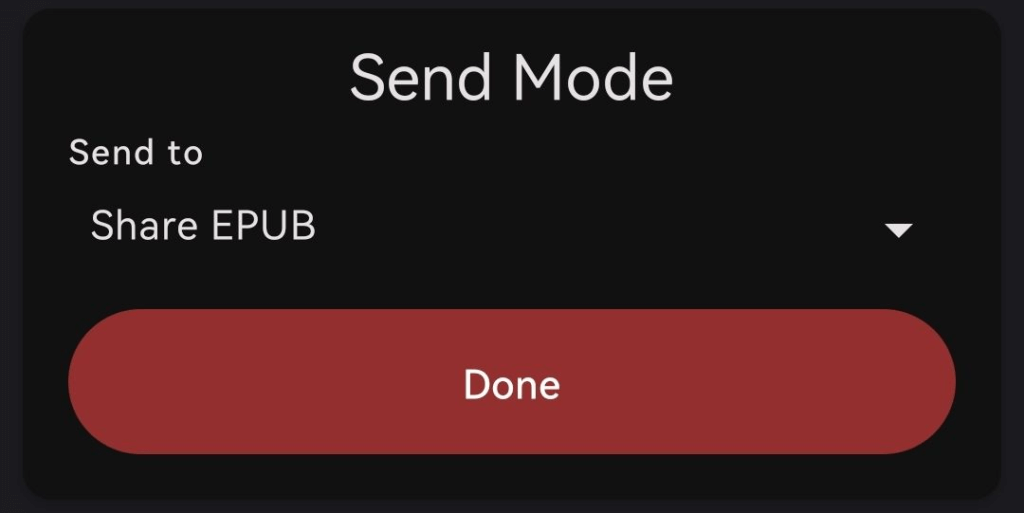 If you select this mode, Push to Kindle will generate an EPUB from your web article and show you the Android share menu so you can decide where to send it.
This is a great option for e-reader apps on your Android device which support EPUB. But also makes it very easy to share EPUBs with friends via messaging apps or to send to your favourite file storage service.
That's all for now. We'll have another announcement soon, but in the meantime, feel free to get in touch if you have any trouble using the new send destinations or if you have any feedback that will help us better support your favourite e-reader.
You can leave us feedback on our forum, or email us at [email protected].